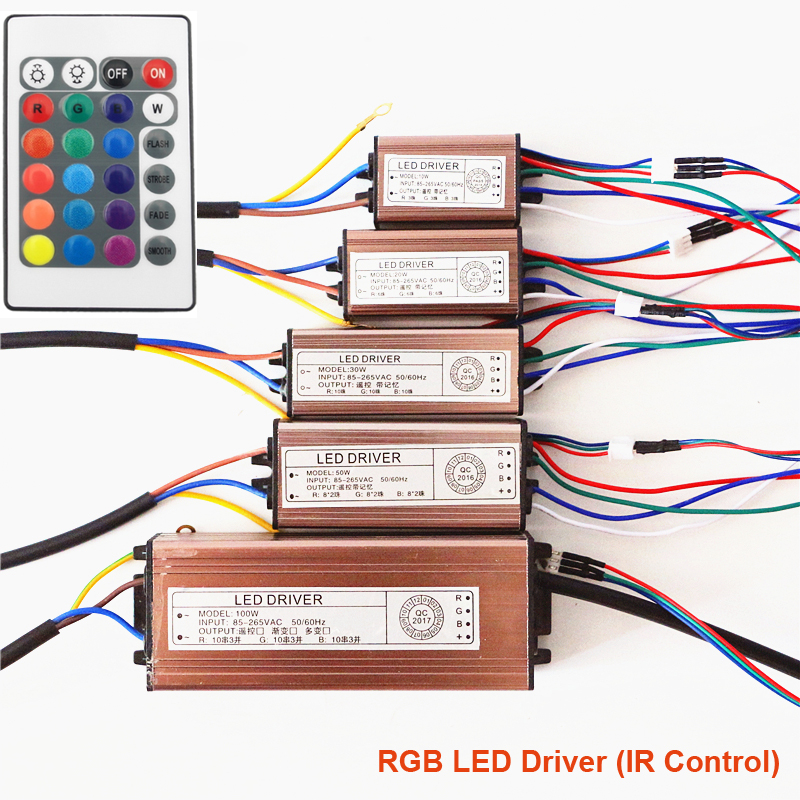 Self Change RGB LED Driver AC100-240V Input
---
Features:
IP67 waterproof degree.

Steady, high efficiency and precise output voltage.

Certificates of CE and RoHs, professional and reliable.

Widely used as the power adapter for LED Chip, LED Strip, LED display, billboard, industrial equipment, etc.
Parameters: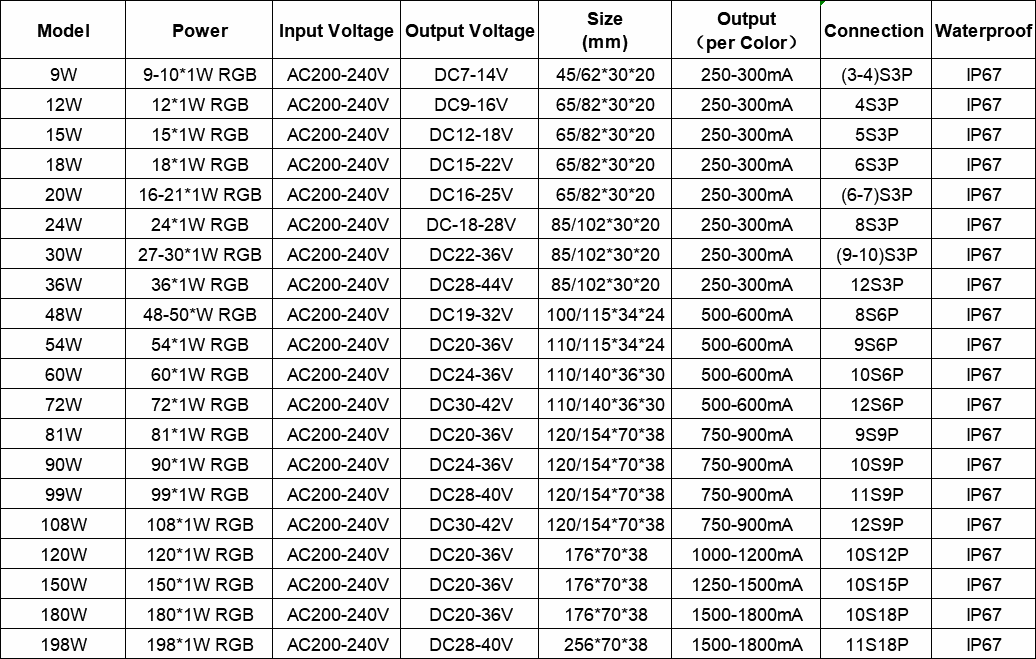 * Connection: S means LED Quantity in Series per Line. P means Parallels in total.  e.g. 10S6P means 10 LEDs in series per string, 6 Parallel in total. And each color shares two parallels(RGB).
* Output data and size may varies a little, previous notification may not be acknowledged .