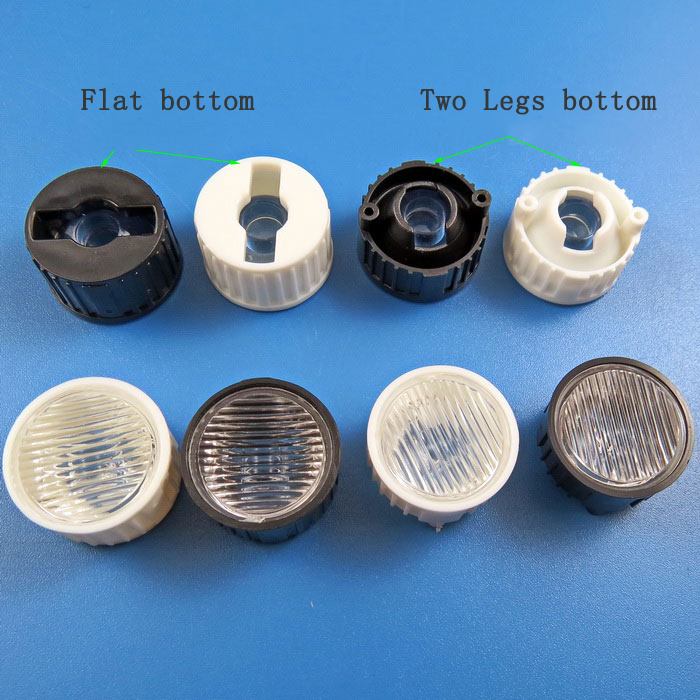 20mm Strip Lens with Bracket 30*70 Degree lot(200 pcs)
---
Please choose the holder type and holder colors in the above dropdown list:
Currently we have two suitable types of holder for 20mm Lens in stock. First one is flat bottom(First and second one in the following picture). It suitable for LEDs solder in multi LED PCBs which do not need extra wires. Apply a little silicon glue on the bottom, you can fix the Lens firmly on the PCB boards.  And If your LEDs are with single star PCBs, you should buy the one with two legs in bottom which need extra spaces for wires connection. In most cases, you do not really fix the lens with screws since the holder can clip into the star LED tightly. And the two legs are mainly designed to rest firmly on the sides of the PCB star. Of course you still can apply some silicon glue on the leg bottom to get the lens fixed or use little screws to fix on your fixture very firmly.

 Parameters:
Product name: LED lens

Model No .: SS-20-x(Honeycomb)

Temperature resistance: -30 +90 degrees

 Aspheric design

Lens diameter: 20mm

Height: 10.9mm

Inner diameter: 5.8mm

With bracket diameter: 22mm

With two legs bracket height 13.9mm

With flat bottom bracket height: 13.5mm

Inner diameter: 8.0mm

Light angle: 30*70 degrees

Light transmittance up to 93%

Widely used in: LED lamps, projection lights, wall washes, spot lights, garden lights, etc.
The Lens is packed in 200pcs box showing bellow: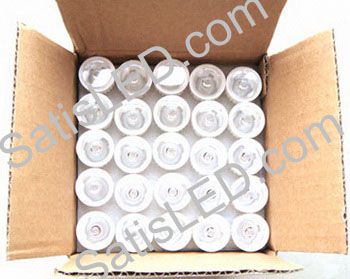 Finish

White

or

Black

Holder Type

Strip Holder with Flat bottom

or

Strip Holder with two Legs

or

Smooth Holder with Flat bottom